R&D and TESTING FACILITIES
From idea to product
Our state-of-the-art facilities are at your service.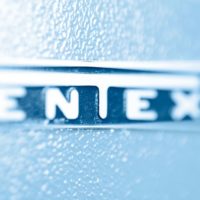 ENTEX. A STRONG PARTNER.
We work with you to develop innovative solutions
Do you have an idea for a new product?
Would you like to optimise your production process?
Tired of batch processes and ready for continuous production?
Our team of experts can help you throughout the process – be it planning and conducting feasibility studies, producing sample materials, planning tests or optimising processes.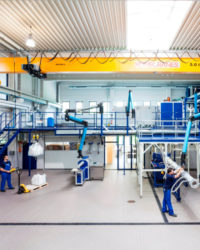 VISIT OUR TESTING FACILITY
Test your product on site.
At our testing facilities in Bochum and Shanghai, our customers can collaborate with ENTEX's team of industry-leading process engineers to make their ideas a reality. Our facility has Planetary Roller Extruders available in laboratory scale, pilot scale and production scale that can be individually configured for the task at hand. With a wide range of peripherals – including various feeding and dosing units for solid materials and fluids, degassing units, pelletisers, cooling rolls, etc. – customised extrusion lines can be configured and tested for a wide range of applications. And with the extensive analytical equipment on hand – such as laboratory presses, microscopes, rheometers, Mooney viscometers, moisture meters, etc. – product quality can be evaluated immediately.
Interested? Our technical sales team will be happy to help you plan and implement your tests – simply contact us.
Partnerships
Compatible with the best.
We use devices and machines from these companies to add to the necessary process technology in order to meet the requirements of our customers in every single test.
Brabender Technologie GmbH & Co. KG

Our long-standing partner when it comes to high dosing accuracy. Decades of experience pay off.

Baratti Engineering GmbH

When it comes to vacuum technology, BARATTI Engineering is our first choice. Patented vacuum technology for over 25 years. A partner who meets our high standards.

ColVisTec AG

For inline quality control during polymer and plastics extrusion, we rely on ColVisTec's excellent process control solutions.

The Bonnot Company

Bonnot makes rubber processing easier. Bonnot rubber extruders (feeders) can accept full or partial bales of a wide range of rubbers including natural rubber and EPDM.
Do you have ideas for optimising processes or for new products?
Is your production process in need of optimisation? Are you looking to develop a new product? Our testing facilities allow us to address your individual needs and collaborate to create intelligent solutions for your requirements.
Do you have any questions left?